Our artists' current exhibitions
"Wait a Minute" at Salzburger Kunstverein is Tatjana Danneberg's first solo presentation at a public institution. It opened on May 8 and will run through July 11, 2021. It presents new large-scale paintings based on analog photography, carefully selected from a personal archive, together with a floor installation.
"Thump" at Stiftung Insel Hombroich in Neuss is Joanna Piotrowska's first solo exhibition in Germany. The show, curated by Frank Boehm with Raphaela Eggers opened on April 30 and will run through July 8, 2021. Piotrowska's series Enclosures, which depicts the habitats of animals in zoos, is presented comprehensively for the first time in the rooms for photography at Raketenstation Hombroich.
In the meantime works by Tomasz Kowalski and Adam Rzepecki are featured in the  Baltic Triennial 14: The Endless Frontier in Vilnius (through August 15), while works by Katarzyna Przezwańska will be a part of  an exhibition "You Shall Have Yourselves a Monument, Yet It Will Never Sing" in MOS Gorzów (opening June 18). And on July 2, solo show of Agnieszka Polska, "The Thousand-Year Plan", will open at the Museum of Modern Art in Warsaw.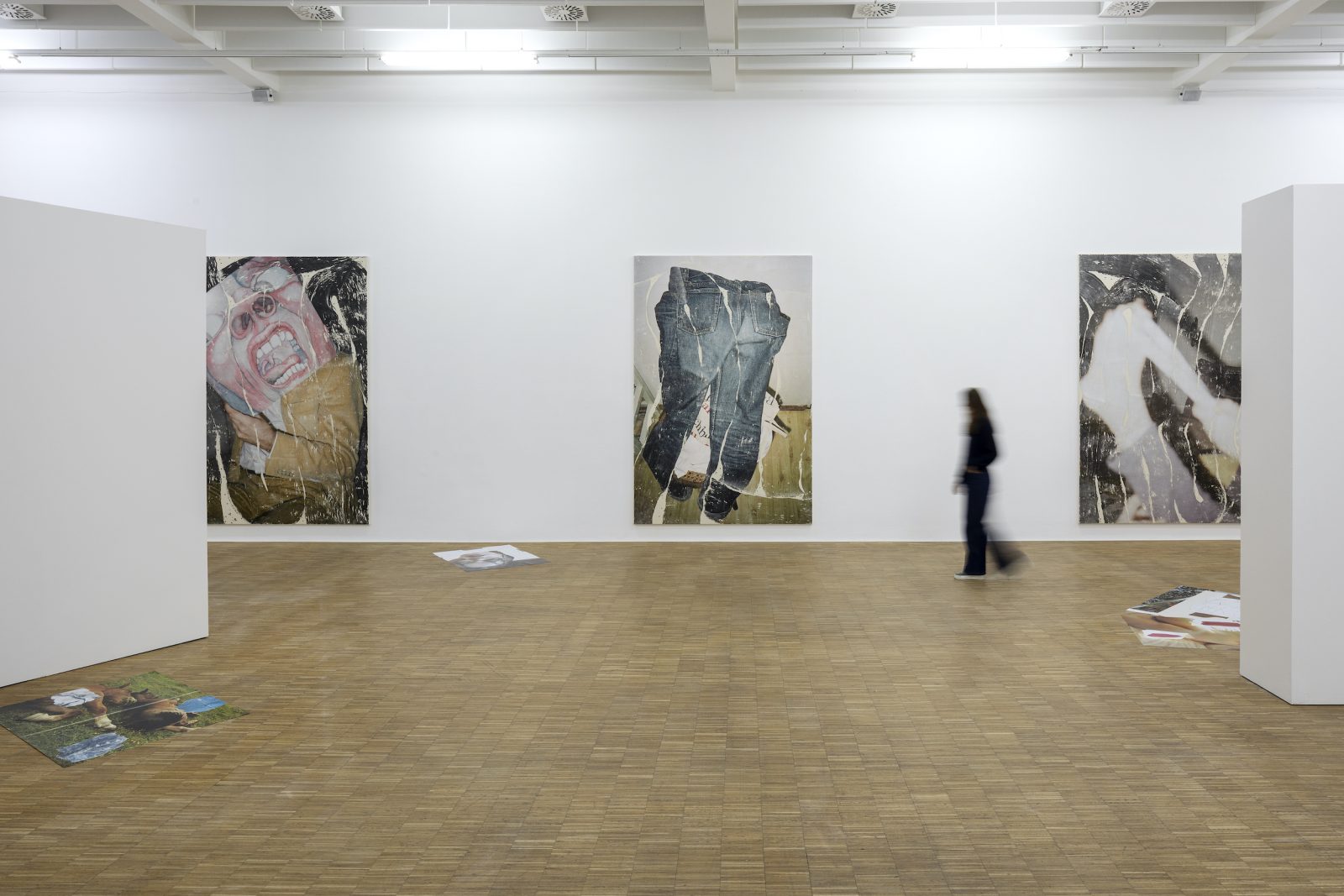 "Wait a Minute" Tatjana Danneberg, exhibition view
"Wait a Minute" Tatjana Danneberg, exhibition view
photo by Andrew Phelps